Fiberglass Insulation Installation in Chicagoland
If insulation makes you think of dusty, hands-off stuff, it's time to think again. We trust Owens Corning for high-performing insulation products. Owens Corning has been a leader in insulation since inventing Fiberglas™ insulation more than 80 years ago. You can count on PINK® Fiberglas™ batts and rolls or loosefill for comfort, keeping your home cooler in the summer and warmer in the winter while saving you money.
Batts and Rolls
Easy to handle, cut and split, so you can effectively insulate irregular spaces. PINK® Fiberglas™ batts and rolls have GreenGuard Gold Certification and an average of 58% recycled content.
Loosefill Insulation
Formaldehyde-free and naturally fire-resistant, blown-in insulation has less dust than cellulose, so there won't be a mess while you're making your home comfortable. Like batts and rolls, it's made with 100% wind-powered electricity.*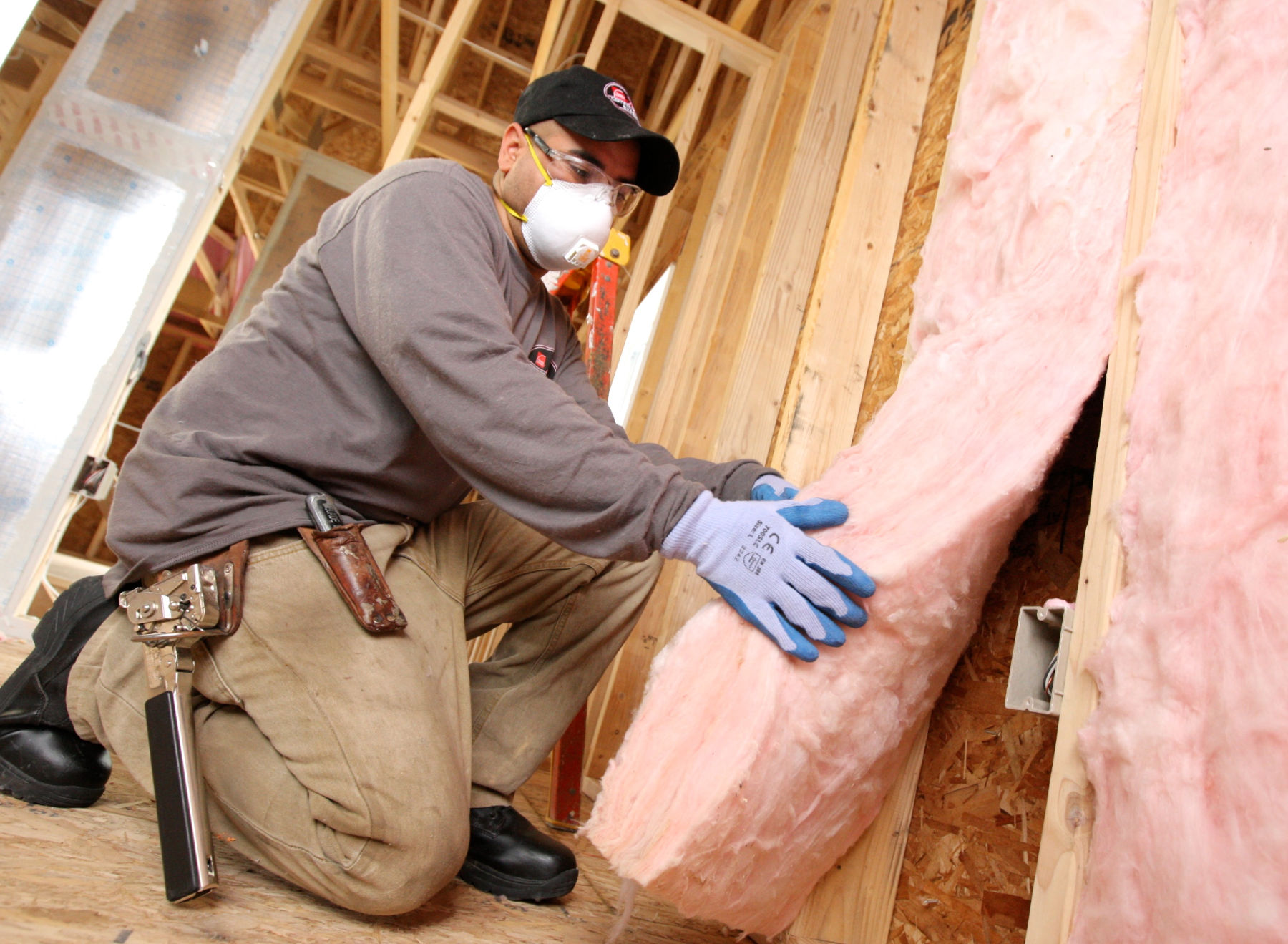 Benefits of Owens Corning® PINK® Fiberglas™
It's sustainable, naturally non-combustible and formaldehyde-free.
It's cost effective.
It is made to be super soft to the touch and easy to handle. So, it's always comfortable to choose, to use and to have around.
Fiberglass insulations can absorb up to 99% of the sound striking their surface, making them one of the most efficient sound absorptive materials available.
When you work with Owens Corning® PINK® Fiberglas™ you can forget the mess. Because it's engineered to produce less dust than cellulose and other fiberglass products, you get more comfort with less mess.
*Owens Corning® Insulation products are first to be certified as made with 100% wind-powered electricity. The three types of insulation available with the wind power certification are EcoTouch® Insulation, Thermafiber® RainBarrier® Continuous Insulation, and Owens Corning® Unbonded Loosefill Insulation. For more information about the third-party verification process, please visit www.scsglobalservices.com.